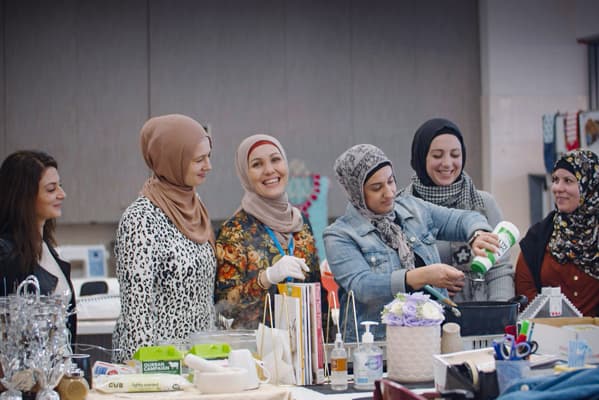 Community
Community Engagement
Collaboration and collective action is essential to truly raise happy and healthy young people who engage in meaningful interactions with their environment. We value our school community as well as the wider community and thus have a carefully designed set of programs to establish lasting, positive bonds.
We believe that the success of our students is highly dependent on the development of positive home-school relationships. Our community engagement team works to ensure that staff and parents/carers have a strong, supportive and trusting relationship to develop the student in a holistic manner. To this end, a range of programs and activities are organised throughout the year.
WEEKLY PROGRAMS :
Various weekly programs are organised at our campuses, such as discussion groups and breakfasts.
WEEKEND ACTIVITIES:
Various weekend activities are organised at least once a term. These activities provide great opportunities for parents and staff to interact and get to know each other. These activities include but are not limited to family picnics, fruit picking, fishing, horse riding, sports activities and outings to cafes/restaurants.
Interstate & international Trips:
Throughout the year, we organise a number of interstate and international trips. These trips can be both family oriented or just for mothers/fathers.
CAMPS:
Father and son or mother and daughter camps are organised to provide an opportunity for parents and children to engage in quality time together and with friends. These camps are a great opportunity to build relationships and strong bonding all around.
SPORT ACTIVITIES:
A variety of sporting activities such as soccer tournaments, volleyball, table tennis and squash are organised throughout the year. These activities develop strong bonds between the participants in a fun atmosphere.
COMMUNITY ENGAGEMENT PROJECTS:
It is of the utmost importance for everyone to be conscious of the environment and develop responsibility for taking care of our communities. The best way to achieve this is being positive role models to our students who are our future. Throughout the year, the Community Engagement team organises activities to participate in events such as Clean Up Australia Day, Tree Planting Day and more.
HUMANITARIAN CAMPAIGNS:
Humanitarian projects and activities are organised to support people in need, and in doing so, contribute to raising awareness and having concern for others. Throughout the year we organise various projects/activities such as:

- Establishing water wells
- Cataract operations
- Qurban Campaigns
- Ramadan Food Packages
- Helping the homeless
- Donating blood
- Visiting nursing homes, hospitals etc
HOME VISITS:
Our Community Engagement team works closely with our Pastoral Care teachers to enhance the communication between parents and the school. One way this is achieved is through home visits. There is great benefit in the holistic development of the child when the school knows the student well and the communication link between the school and parents is open.
SEMINARS:
Our Community Engagement team works closely with the College's Counselling Team to organise parent seminars addressing relevant and current issues of concern for both parents and youth.